The members have inherited a prestigious club-house, filled with history, decorated in a grand fashion after ten months of complete outside restoration and a complete overhaul of the interior volumes that Prince Napoleon would not have denied and whose footsteps still echo when you pay attention.
The new club-house is inaugurated in 1987.

The decorator Jacques Grange chose to decorate the various spaces of this great house in a coloured style, sparkling and rather ornate.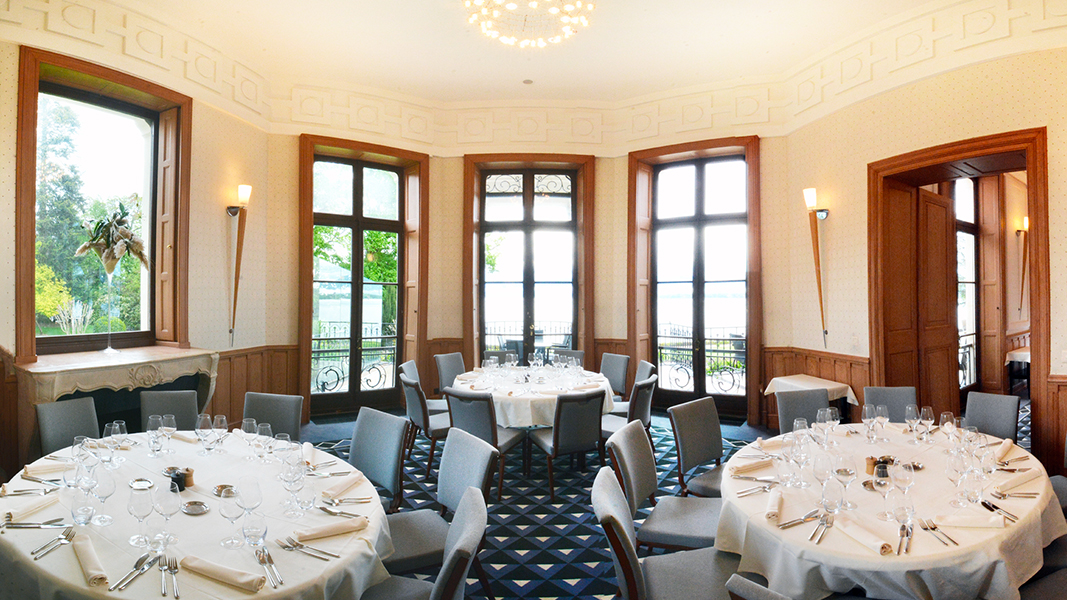 Twenty years later, a new architect carried out an internal renovation. Jean Grangé whose bias was to let in nature into the "house" and who chose with the decorator Luc Lagier, to also privilege the historical past of the Villa Prangins.
Thus, each room is named after one of the illustrious figure inhabitants of the residence. Honour where honour is due, our gastronomic restaurant bears the name of our founder, Jerome Napoleon.
The empress Zita of Habsburg watches over us in our lounge.
The pioneer of the sugar industry lends his name to the brasserie.
Upstairs, the conference room and the bridge lounge immortalise the memory of the emperor Charles I of Austria and of Baron Guiger of Prangins.
Thus, the past of our Club-House is actively mixed with the present.